Your are here: Home // Posts Tagged With Afghanistan Cricket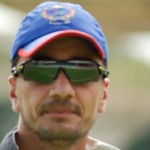 Tweet Raees Ahmadzai, the long-serving Afghanistan middle-order batsman, has retired from all cricket to concentrate on finding the next generation of Afghan players. On his Twitter feed, he said: "I will still be involved with cricket, working as chief selector for the ACB, but it is time for the younger generation of Afghans to rise!". His retirement may seem strange to onlookers as...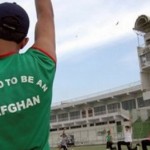 Tweet Can you do player ratings after only two matches? Oh well, I'm going to do just that. Noor Ali  7/10  A compact batsmen, with some beautiful strokes, Noor Ali scored Afghanistan's only fifty in the tournament. After that knock against India, IPL teams have made enquiries. Karm Sadiq 1/10  Only 2 runs in 2 innings shows his wild slogging doesn't work against bowlers...