Your are here: Home // Posts Tagged With Ireland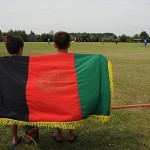 Tweet Afghanistan have lost their first match in the WCL Division One to Ireland in Rotterdam today. Play resumed after rain yesterday forced Afghanistan's innings to be delayed. The weather was fine today, but Afghanistan's batting was less so as they fell well short by 39 runs. As in the match against Canada, they got off to a solid, if slow start. The difference this time is that...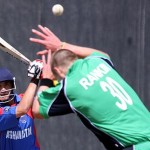 Tweet Afghanistan's second game in the WCL Division One has been put on hold due to rain at the VOC ground in Rotterdam. Play will resume tomorrow with Afghanistan's reply to Ireland's 237-9. At one stage it did look that Afghanistan would be chasing a lot less. The opening bowlers, Shapoor Zardan and Khaliq Dad, had reduced Ireland to 27-3. A slow, rebuilding partnership developed...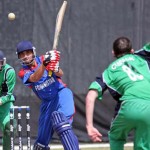 Tweet Afghanistan and Ireland will make their base in Trinidad and Tobago as they make preparations ahead of the World Cup Twenty20. Both Afghanistan and Ireland are scheduled to be in action at Queen's Park Oval during the local Carib Shield Twenty20 tournament quarter-final matches from April 20-23. Both the teams will arrive in Trinidad within the next few days and they will spend around a couple...