Your are here: Home // Posts Tagged With Sourav Ganguly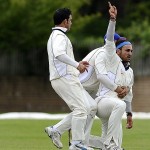 Tweet Hamid Hassan took a 5 wicket haul including a hat-trick for MCC as he finished with 5/17 in his stipulated four overs in the second semi-final of Emirates Airline Twenty20 against Nottinghamshire. Notts edged past MCC in the close game and later went on to win the tournament but Hassan's performance was the limelight of the match. Hassan's compatriot Mohammad Nabi also made a quickfire...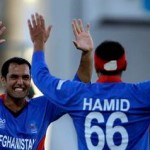 Tweet Afghanistan national cricket team players Hamid Hassan and Mohammad Nabi have been selected by MCC to play on behalf of MCC for the curtain raiser of the English county season against current champion Nottinghamshire on March 27 – March 31. They also play for the MCC in the Twenty20 side as they take on Nottinghamshire, Durham, Sussex and a select Fly Emirates side, in the Emirates Airline...